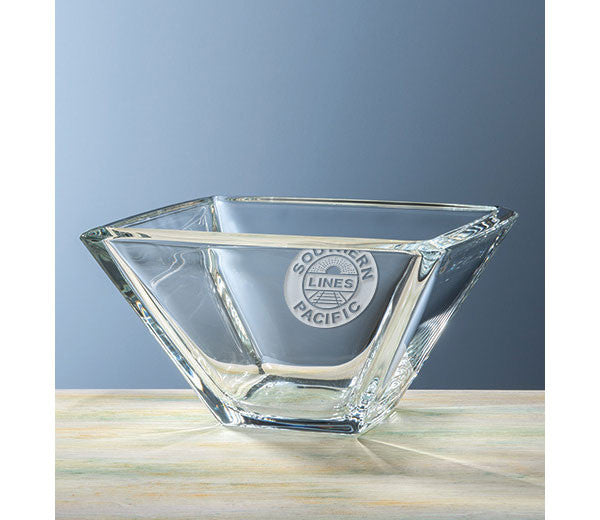 Available in three sizes, this Quartet Bowl is a universally loved classic. Its all-purpose flared square shape and size make it a great gift for any occasion or an attractive and functional for any recipient.
The Quartet Bowl is made of fine quality imported glass and is etched in reverse on the back side, showing through.
Price includes setup and etching.