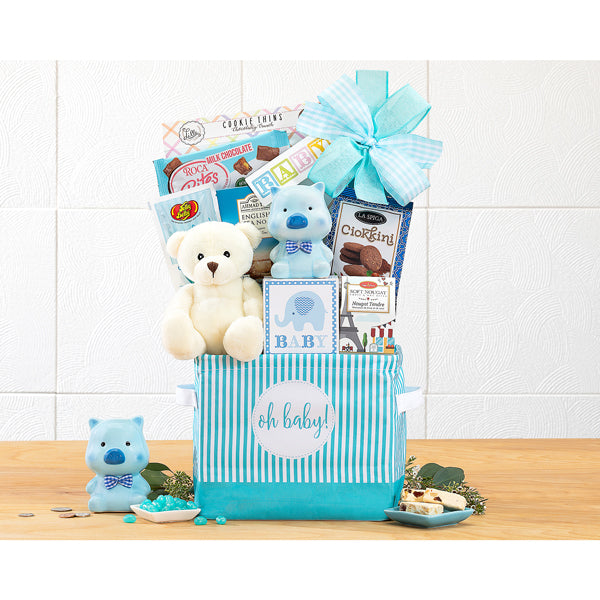 Surprise mom and her new baby with this precious gift. A teddy bear, piggy bank, cookies, pomegranate candy, soft nougat fruit and nut bites, Jelly Belly jelly beans, vanilla fudge with sea salt, green tea and dried cherries will let them know just how much you care.
Contents include:
Pomegranate Hard Candies (3oz)
Nougat Fruit & Nut Bites (4pc)
Hot Honey Crunch Mix (1.5oz)
Lille Chocolate Cookie Thins (3oz)
Vanilla Fudge with Sea Salt (2pc)
Jelly Belly Jelly Beans (1oz)
Dolcetto Wafer Cookies Chocolate (0.9oz)
Ahmad Green Tea (10ct)
Sunny Fruit Organic Dried Cherries (0.7oz)
Baby Bank Ceramic Piggy
Plush Bear 6"

Gift Size: 9" x 6" x 15"