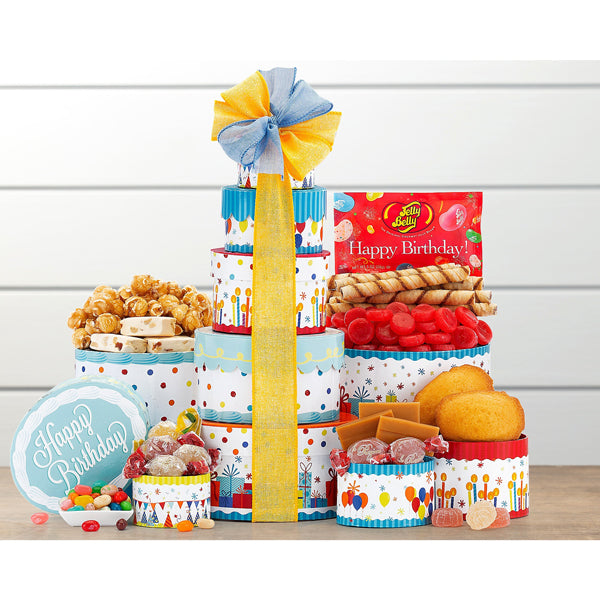 This festive birthday tower is filled with joyful surprises. Jelly Belly jelly beans, madeleine cakes, Pirouline chocolate hazelnut wafers, caramel corn, Italian raspberry and blackberry fruit jelly candy, English fudge with sea salt, cinnamon candy and peanut fruit nougats are piled high for this birthday gift.
Contents include:

Le Preziose Sugared Jelly (6pc)
Nougat Peanuts and Fruits (3pc)
English Fudge with Sea Salt (3pc)
Shell Bella Madeleine Cake (2pc)
Cinnamon Candy (3oz)
Caramel Popcorn (3oz)
Jelly Belly Happy Birthday (1oz)
Pirouline Chocolate Hazelnut Rolled Wafer Cookies (3.25oz)
Gift Size: 6" x 5" x 13"