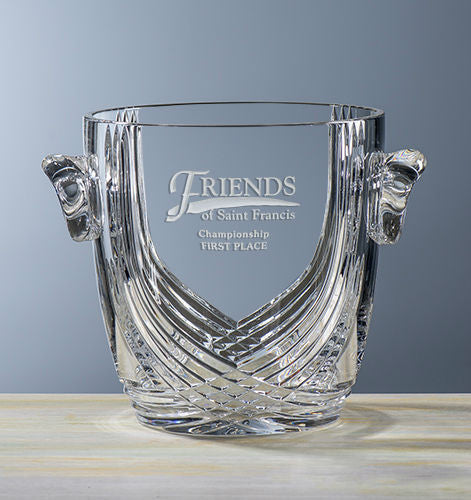 A sparkling presentation piece, this Brendan Ice Bucket really impresses with its dramatic, sweeping cut design. It makes a stunning award/gift and is available in 3 sizes. This charming piece is crafted of 24% full lead crystal and arrives in an attractive gift box.
Price includes setup and etching.
Gift wrapping with truffles optional.