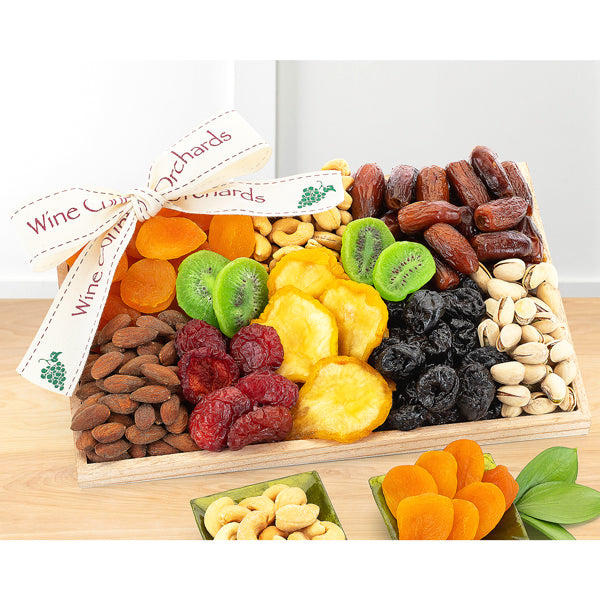 This classic pairing of freshly roasted salted nuts and delicately sweet dried fruit includes pistachios, almonds, jumbo cashews, rich Deglet Noor dates, sweet prunes, tender Bartlett pear halves, sweet and chewy Royal Rosa dried plums, tender Turkish apricots and candied kiwi slices. You'll feel good about giving this wholesome gift and your friends will enjoy the variety of healthy snacks. 
Contents include:
Deglet Nooor Dates
Prunes
Bartlett Pear Halves
Royal Rosa Dried Plums
Turkish Apricots
Candied Kiwi Slices
Pistachios
Almonds
Jumbo Cashews
 
Gift Size: 12" x 8" x 2"