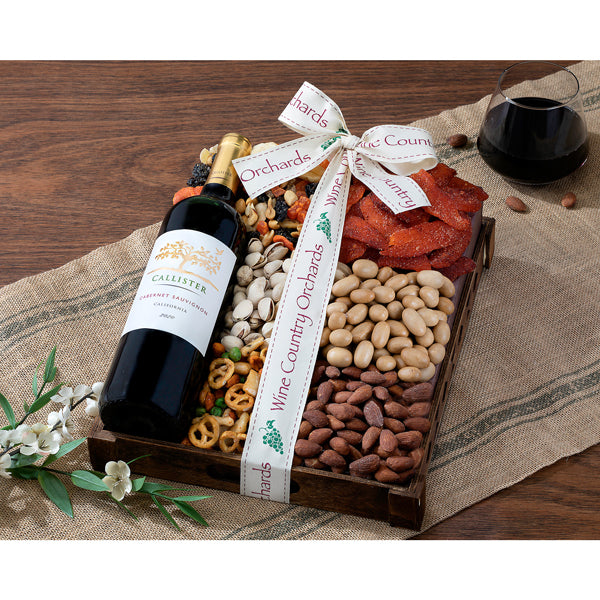 Does NOT ship to MS, SD, or UT.
This exclusive red wine from Callister Cellars combines a fantastic California wine and savory gourmet nuts, including a cabernet that exhibits black berry, ripe strawberry and a hint of earthiness. This medium bodied cabernet is combined with our finest snacks, they will love Japanese peanuts, roasted and salted cashews, trail mix, pistachios, spicy party mix and smoked almonds.
Contents include:
Callister Cellars Cabernet Sauvignon (750ml)
Roasted & Salted Cashews (3.5oz)
Gourmet Fancy Mix (5oz)
Japanese Peanuts (4oz)
Pistachios Roasted & Salted (3.5oz)
Smoked Almonds (3.5oz)
Spicy Party Mix (4oz)

Gift Size: 14" x 11" x 4"