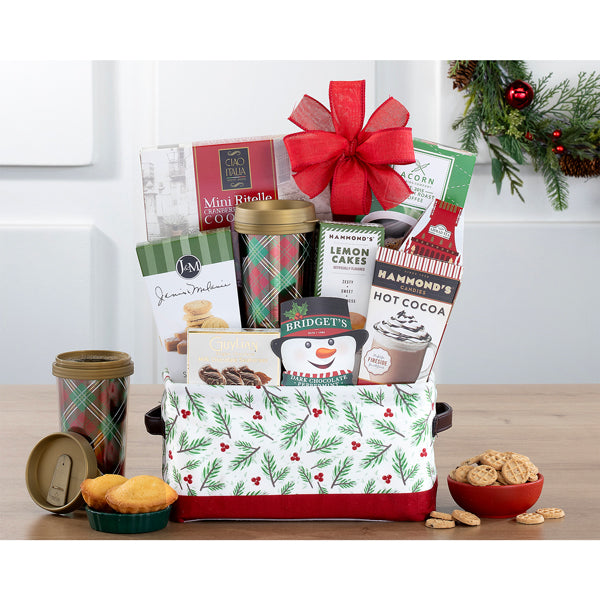 A warm beverage and a little something sweet to go with it are the perfect holiday gift for your lucky recipient. Don Francisco's French roast coffee, cookies, lemon cakes, Guylian milk chocolate seahorses, hot cocoa, Ahmad English tea, peppermint dark chocolate truffles and a holiday travel mug completes this contemporary tote gift.

Contents include:

Ahmad English Tea (20ct)
Ciao Italia Mini Ritelle Cranberry & Sesame Cookies (3.52oz)
Don Francisco's French Roast Coffee (2.5oz)
Hammond's Hot Cocoa Mix (0.85oz)
Bridget's Peppermint Dark Chocolate Truffles (2pc)
Guylian Milk Chocolate Seahorses (3pc)
Hammond's Lemon Cakes (2pc)
J&M Caramel Sea Salt Cookies (2.5oz)
Xmas Coffee Mug

Gift Size: 11" x 7" x 13"